We strive for excellence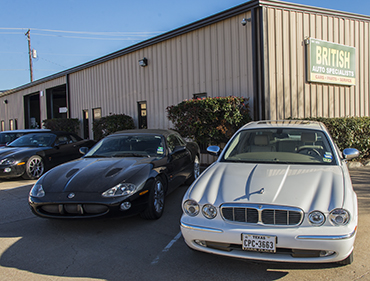 TR Sales and Service was formed in 1979 taking its name from Triumph Motor Cars. Seeing a need to branch out to all British car owners to offer sales, parts and service, the company merged in 1986 to become British Auto Specialists. Now, with more than 37 years of experience, British Auto Specialists strives for excellence. Our current facility with more than 6,700 square feet, was built in 1987 exclusively to meet all of your British car needs.
British Auto Specialists has expanded our Service expertise in the automotive industry to include Jaguar, Triumph, Land Rover, Mini, Bentley, Rolls Royce, Aston Martin, Lotus, MG and Austin Healey. Today we are your best dealership alternative.
Jaguar * Triumph * Land Rover * Mini * Bentley * Rolls Royce * Aston Martin * Lotus * MG * Austin Healey